Mannington Flooring
One of our most requested flooring brands is Mannington. Mannington produces high-quality hard surface flooring products. Available in almost every color, tone & texture, Mannington surely won't disappoint. Stop in at either location to learn more about our products, available delivery, and our installation process.
Mannington Installation Process
Some of our customers love the idea of installing their own floors.
Mannington is extremely easy to install. At Niemann's American Flooring, our goal is to always offer superior products not just from a look and quality standpoint – they have to be easy to install. Mannington floors come with the American locking mechanism which makes them very easy to install and keeps them tightly bound for years to come.
Our Mannington Installation Process: 
We always recommend scheduling an in-home measurement. This allows us to view your space and make the best recommendation. 
While the locking and cutting process is very straightforward, hardwood, vinyl, and laminate flooring installation can be tricky. When we perform an in-home measurement, our experts will also inspect the area to make sure the floor can be properly installed. Depending on the product you select, small pitches or warps in a subfloor can affect the installation process.
After the area has been properly inspected and measured we schedule your installation date.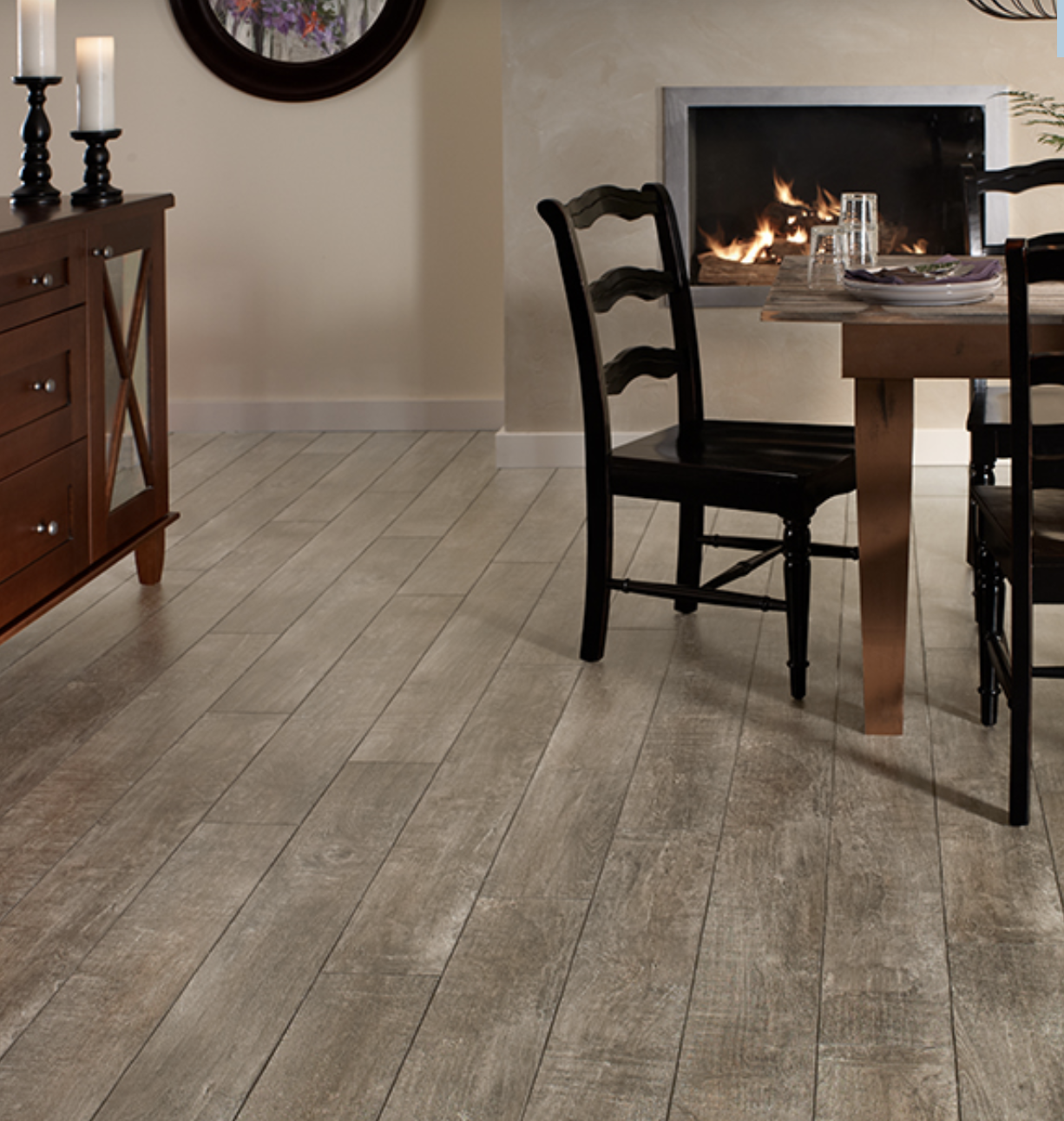 Mannington laminate flooring is scratchproof, dent-proof, and even waterproof. Families with kids, dogs, and high traffic areas need benefit from having more durable flooring in their homes. Businesses also love laminate flooring options for their toughness and durability.