Carpet Sales & Installation
New carpeting can make a massive difference in your home or business. Color tones and patterns change over the years, and adding new carpet to your home will make a difference immediately. Carpeting is a lot different than adding other flooring options. In most cases, carpeting is easier to install, faster, and can cover subfloors that otherwise might require additional repair if another flooring source was chosen. We are proud to carry Fabrica, Anderson Tuftex, Shaw, Stanton, Masland, and Dreamweaver Carpets in our Marion and Murphysboro showrooms. Our mission when it comes to carpeting sales and installation is to provide our clients with the best buying experience and the safest a most durable products in the Southern Illinois Market.
Carpeting that is soft AND kid/pet friendly?
Carpet technology has experienced a renaissance over the last decade. In the past, if you wanted carpeting that was kid friendly and pet approved, it wasn't soft to the touch, comforting, and patterns/color choices were too few and far between.
Shaw offers R2X Stain and Soil Resistance carpeting treatment which treats each fiber of your new carpeting. The fear of having family snacks while watching a movie will quickly vanish when you know your carpeting is soil and stain resistant.
There are other solutions to consider when you have pets as well. Depending on the pet type, certain types of fibers may be more at-risk for pulls and runs. At Niemann's American Flooring, we're not just interested in selling you new carpet for your home. We're passionate about selling you the right carpeting for your everyday life – even if that everyday life comes with rambunctious kids and pets!
The average lifespan for a residential carpet is 3-5 years. As carpet technology has increased, so has the expected lifespan of your carpet. This is a long term investment for you and your family, and our experts are here to help you.
Backed By Blue – Shaw Carpet with LifeGuard
It's no secret that we love Shaw flooring and carpeting. To be honest, being a high-quality American made product would be enough for us. Although it would be enough to earn our trust and our partnership, it's simply not enough for Shaw. Shaw continues to innovate. Their new technologies have increased carpet longevity, and their dedication to us the vendor, and you the customer is shown by their affordable pricing and financing.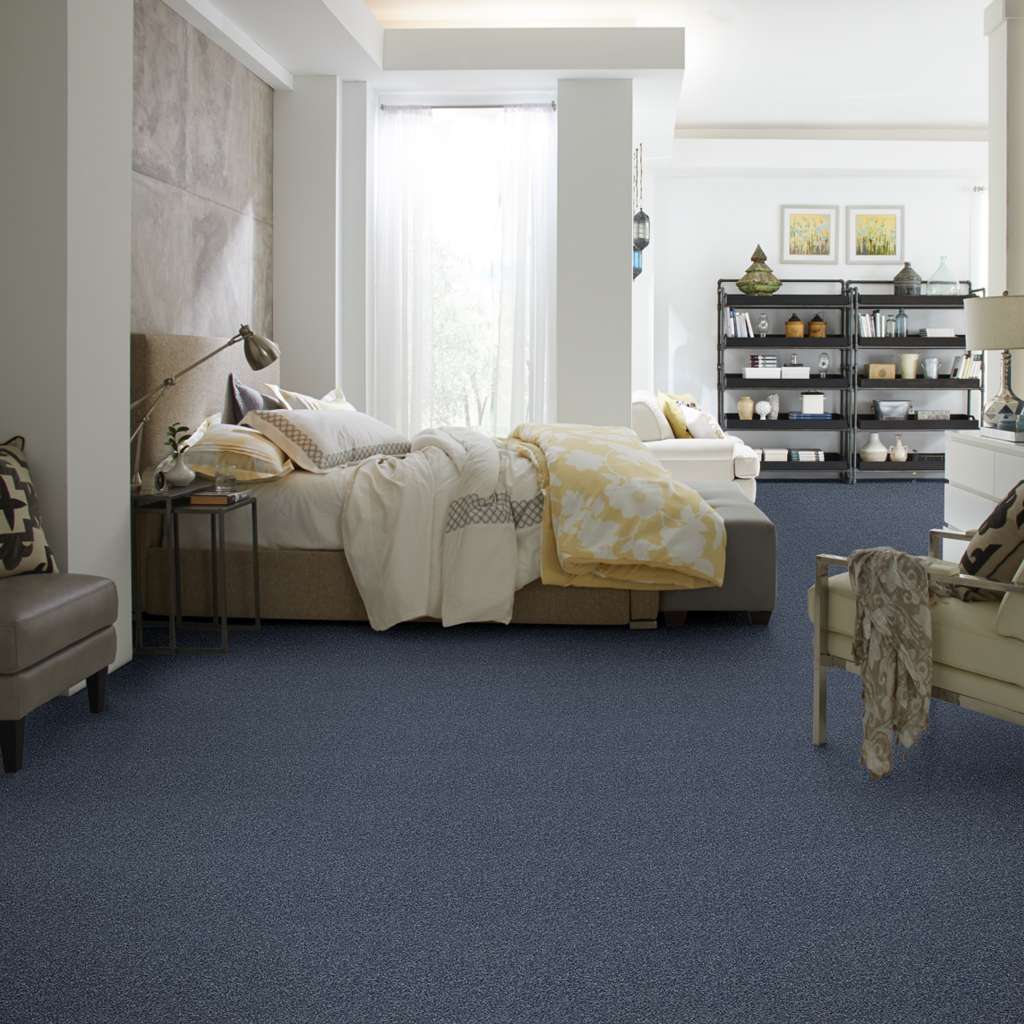 Warmth, Style, and Prestige:
Enjoy the quiet prestige of new carpeting. Our experts will consult with you on your style, comfort, and if this carpet will be in a high traffic area. Niemann's American Flooring is one of the largest carpet retailers in Southern Illinois. Not only can we help you with a wide array of colors and styles, we can beat nearly anyone on pricing with our price match guarantee.