Laminate Flooring
Laminate – the kid proof, scratch proof, fade proof superhero of flooring. Laminate and Vinyl flooring are normally considered when a home or business owner knows that carpet isn't an option, but hardwood flooring may escalate the price. Laminate is a very sturdy product that closely resembles the touch and feel of hardwood flooring. Niemann's American Flooring carries a wide selection of laminate and our staff is here to help you transform any living space you have in mind.
Laminate Wood Flooring
Yes, that is correct – Laminate is partially made from wood. 
Laminate is made from wood materials sandwiched in-between a very hardy material called melamine. Melamine is what makes laminate flooring so incredibly durable. While hardwood and engineered hardwood flooring can come in a wide array of styles, there are some limitations to them. With laminate, however, the sky is the limit. As one of the largest Flooring Dealers in Illinois, we at Niemann's American Flooring have access to a suite of laminate and other flooring styles, plank-widths, and products. Not only do we carry a large selection in our warehouses, we can order, deliver, and install special order laminate faster than any of the big box stores at a more competitive price.
Laminate can come in almost any style, color, and plank-width. The recent trends in flooring is using a wider-plank or even a mixed-width layout.
What is better for your home Laminate or Vinyl:
Laminate flooring is a more sturdy option. When you're looking to replicate the look/feel of hardwood or engineered hardwood, most consumers move toward laminate. Both Laminate and Vinyl come in a wide array of plank sizes and tones/textures. As a premier Shaw dealer of both Laminate and Vinyl Flooring, our flooring experts will consult with you on the best application for your home or business.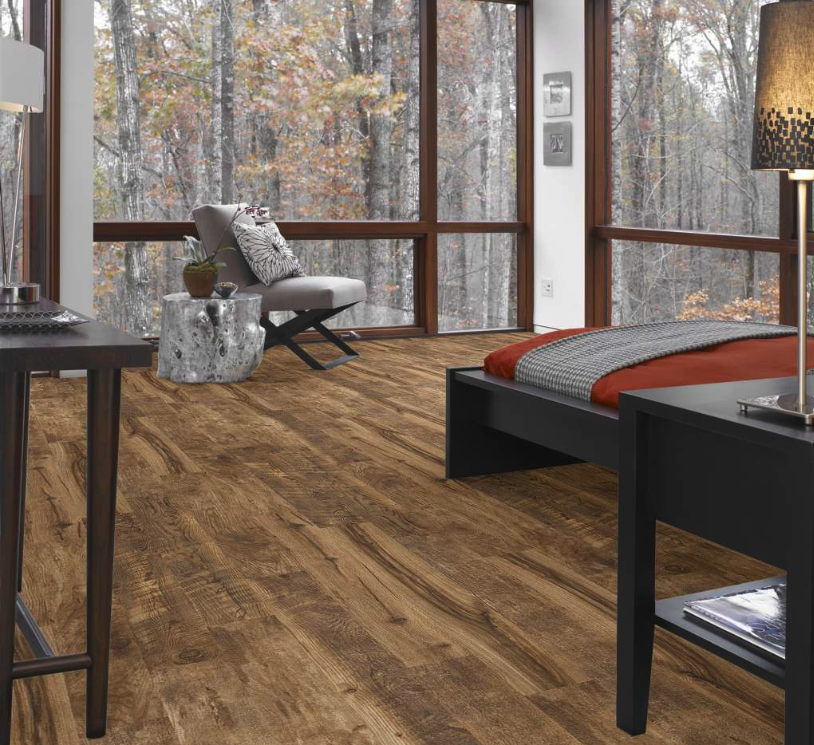 Laminate Flooring – Rustic Charm
At Niemann's American Flooring, we love the fact that we're not simply a place for you to purchase a product from. We genuinely have a vested interest in how the flooring will look in your home or business. Laminate can add so much charm and feel. It can truly be a fantastic accent to any room.
Talk to the experts: 
Choosing a floor is a serious undertaking. What makes the experience at Niemann's American Flooring different than other flooring locations or big box stores is our vested interest in your needs. Anyone can sell you flooring, we want to transform your home or business with flooring that will last for years to come.